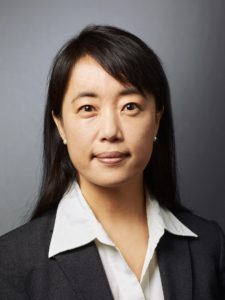 Bandy X. Lee, M.D., M.Div., is a forensic psychiatrist on the faculty of Yale School of Medicine who teaches at Yale Law School.  In addition to clinical work, she served as Director of Research for the Center for the Study of Violence, co-founder of Yale's Violence and Health Study Group, and project leader for the World Health Organization Violence Prevention Alliance.  She has consulted with governments internationally and within the U.S., including helping to initiate reforms at Rikers Island Correctional Center in New York City.  She published more than 100 peer-reviewed articles and chapters, edited fifteen academic books, and authored the textbook Violence (Wiley-Blackwell, 2019). Her conference on professional societal responsibility led to the public-service book, The Dangerous Case of Donald Trump (Macmillan, 2017 and 2019).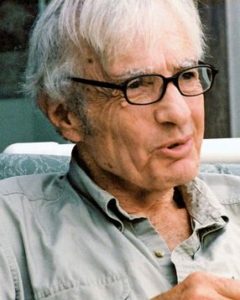 Robert Jay Lifton, M.D., is Lecturer in Psychiatry at Columbia University and Distinguished Professor Emeritus of John Jay College and the Graduate Center of the City University of New York.  A leading psychohistorian, he is renowned for his studies of the doctors who aided Nazi war crimes and from his work with survivors of the atomic bombing of Hiroshima.  He was an outspoken critic of the American Psychological Association's aiding of government-sanctioned torture and is a vocal opponent of nuclear weapons.  His research encompasses the psychological causes and effects of war and political violence and the theory of thought reform.
Judith Lewis Herman, M.D., is Professor of Psychiatry at Harvard Medical School.  She is a renowned expert in the traumas of interpersonal violence and author of the now-classic Trauma and Recovery.  She is a co-founder of the Victims of Violence Program in the Department of Psychiatry at Cambridge Health Alliance, a Distinguished Life Fellow of the American Psychiatric Association, and the recipient of numerous awards, including the Lifetime Achievement Award from the International Society for Traumatic Stress Studies.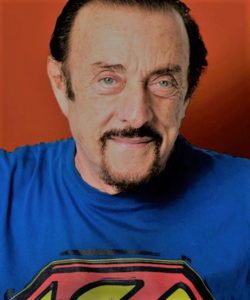 Philip Zimbardo, Ph.D., Professor Emeritus at Stanford University, is a scholar, educator, and researcher.  Zimbardo is perhaps best known for his landmark Stanford prison study.  Among his more than five hundred publications are the best seller The Lucifer Effect and such notable psychology textbooks as Psychology: Core Concepts, 8th edition, and Psychology and Life, now in its 20th edition.  He is founder and president of the Heroic Imagination Project (heroicimagination.org), a worldwide nonprofit teaching people of all ages how to take wise and effective action in challenging situations.  He continues to research the effects of time perspectives and time perspective therapy.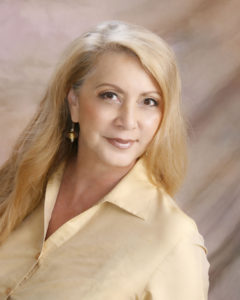 Rosemary Sword is codeveloper of Time Perspective Therapy and coauthor of The Time Cure: Overcoming PTSD with the New Psychology of Time Perspective Therapy (in English, German, Polish, Chinese, and Russian); The Time Cure Therapist Guidebook (Wiley, 2013); Time Perspective Therapy: Transforming Zimbardo's Temporal Theory into Clinical Practice (Springer, 2015); Time Perspective Theory (Springer, 2015); Living and Loving Better with Time Perspective Therapy (McFarland, 2017); and Time Perspective Therapy: An Evolutionary Therapy for PTSD (McFarland, forthcoming).  Sword and Zimbardo write a popular column for PsychologyToday.com and contribute both to Appeal Power, a European Union online journal, and to Psychology in Practice, a new Polish psychological journal.  Sword is also developer of Aetas: Mind Balancing Apps (www.discoveraetas.com).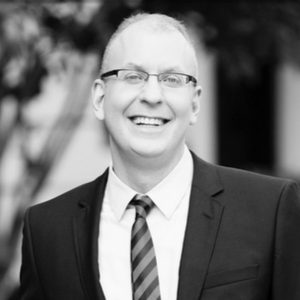 Craig Malkin, Ph.D., is author of the internationally acclaimed Rethinking Narcissism, a clinical psychologist, and Lecturer for Harvard Medical School with twenty-five years of experience helping individuals, couples, and families.  His insights on relationships and narcissism have appeared in newspapers and magazines such as Time, the New York Times, the Sunday Times, Psychology Today, Women's Health, the Huffington Post, and Happen Magazine.  He has also been featured multiple times on NPR, CBS Radio, and the Oprah Winfrey Network channel, among other stations and shows internationally.  Dr. Malkin is president and director of the Cambridge, Massachusetts-based YM Psychotherapy and Consultation Inc., which provides psychotherapy and couples workshops.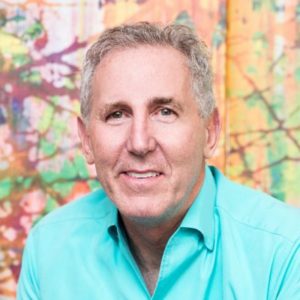 Tony Schwartz is the author of several books, including The Art of the Deal, which he coauthored with Mr. Trump.  He also wrote The Power of Full Engagement: Managing Energy, Not Time (with Jim Loehr) and The Way We're Working Isn't Working, a New York Times and Wall Street Journal bestseller.  He is also CEO and founder of The Energy Project, a consulting firm that helps individuals and organizations solve intractable problems and add more value in the world by widening their worldview.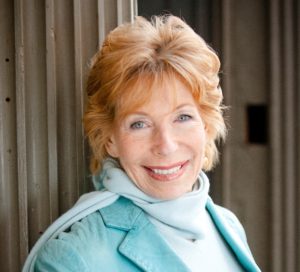 Gail Sheehy, Ph.D., as author, journalist, and popular lecturer, has changed the way millions of women and men around the world look at their life stages.  In her fifty-year career, she has written seventeen books, including her revolutionary Passages, named one of the ten most influential books of our times.  As a literary journalist, she was one of the original contributors to New York Magazine and, since 1984, has written for Vanity Fair.  A winner of many awards, three honorary doctorates, a Lifetime Achievement Award in 2012 by Books for a Better Life, she has regularly commented on political figures, including in her acclaimed biography of Hillary Clinton, Hillary's Choice.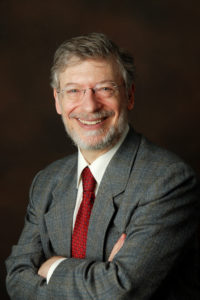 Lance Dodes, M.D., is a Training and Supervising Analyst Emeritus at the Boston Psychoanalytic Society and Institute and retired Assistant Clinical Professor of Psychiatry at Harvard Medical School.  He is the author of many academic articles and book chapters describing a new understanding of the nature and treatment of addiction, and three books: The Heart of Addiction; Breaking Addiction; and The Sober Truth.  He has been honored by the Division on Addictions at Harvard Medical School for "Distinguished Contribution" to the study and treatment of addictive behavior, and been elected a Distinguished Fellow of the American Academy of Addiction Psychiatry.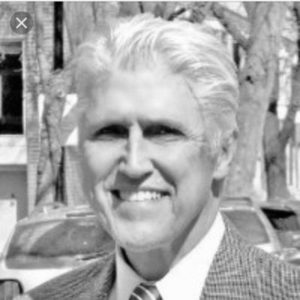 Michael J. Tansey, Ph.D. (www.drmjtansey.com), is a Chicago-based clinical psychologist, author, and teacher.  He is a graduate of Harvard University (A.B., 1972, in personality theory) and Northwestern University Feinberg School of Medicine (Ph.D., 1978, in clinical psychology).  In addition to his full-time practice, he was an assistant professor teaching and supervising students, interns, residents, and postdoctoral fellows.  He has been in private practice for more than thirty-five years, working with adults, adolescents, and couples.  Along with a coauthored book on empathy and the therapeutic process, he has written numerous professional journal articles as well as twenty-five blogs for the Huffington Post.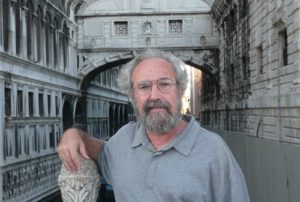 David M. Reiss, M.D., attended Northwestern University (chemical/biomedical engineering; medical school) and has maintained a private psychiatric practice in California since 1982.  Dr. Reiss has evaluated/treated more than twelve thousand people; has served as interim medical director of Providence Hospital (Massachusetts), and has recently been associated with the Brattleboro Retreat (Vermont).  He is a California-qualified medical examiner and a member of professional organizations, including the Society for the Exploration of Psychotherapeutic Integration, the Sports Lawyers Association, and the International Psychohistory Association.  Dr. Reiss has appeared in all media formats addressing clinical issues and psychological aspects of social and political phenomena.
James A. Herb, M.A., Esq., has practiced law in Florida for forty years.  He is a Florida Supreme Court-certified circuit court mediator, a certificated arbitrator, and a professional member of the National College of Probate Judges.  He is author of four chapters in Florida law practice books and has chaired or spoken at more than fifty legal seminars.
Leonard L. Glass, M.D., M.P.H., is a psychiatrist and psychoanalyst in Newton, Massachusetts.  He is an associate professor of psychiatry (part time) at Harvard Medical School and a senior attending psychiatrist at McLean Hospital.  Dr. Glass was president of the Boston Psychoanalytic Society and Institute and was a Distinguished Life Fellow of the American Psychiatric Association until he resigned in protest of the Goldwater rule in April 2017.  He has written professionally about ethics, the psychology of men, psychiatric risks of large groups, and boundary issues in psychotherapy.  He has also authored popular articles about road rage and spectator violence at sporting events.
Henry J. Friedman, M.D., is an associate professor of psychiatry, Harvard Medical School (part time), on the editorial boards of Psychoanalytic Quarterly, the American Journal of Psycho- analysis, and the Journal of the American Psychoanalytic Association, with main interests in the therapeutic action of psychoanalysis and analytic psychotherapy.  Friedman is also chair of the "Meet the Author" at the biannual meetings of the American Psychoanalytic Association.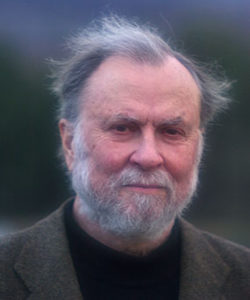 James Gilligan, M.D., is Clinical Professor of Psychiatry and Adjunct Professor of Law at New York University.  He is a renowned violence studies expert and author of the influential Violence: Our Deadly Epidemic and Its Causes, as well as Preventing Violence and Why Some Politicians are More Dangerous than Others.  He has served as director of mental health services for the Massachusetts prisons and prison mental hospital, president of the International Association for Forensic Psychotherapy, and as a consultant to President Clinton, Tony Blair, Kofi Annan, the World Court, the World Health Organization, and the World Economic Forum.
Diane Jhueck, L.M.H.C., D.M.H.P., has operated a private therapy practice for several decades. In addition, she performs mental health evaluations and detentions on individuals presenting as a danger to self or others.  In a previous social justice career, she was a women's specialist at the United Nations, in New York City.  She founded the Women's and Children's Free Restaurant, an empowerment project that has been in operation for thirty years.  She also founded the People's AIDS Project and was an assistant regional manager for Feeding America.  She has directed agencies addressing food aid, domestic violence, apartheid, low-income housing, and LGBTQ rights.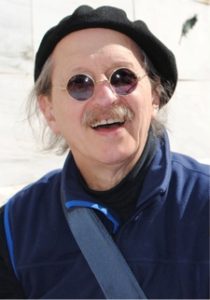 Howard H. Covitz, Ph.D., A.B.P.P., has combined the practice of psychoanalysis in the suburbs of Philadelphia with a variety of other interests. He has taught university-level mathematics, psychology, and biblical characterology (1968–2011), was a training analyst at the Institute for Psychoanalytic Studies and the Institute for Psychoanalytic Psychotherapies, and its director (1986-98).  He also ran a school for disturbed inner-city adolescents in the 1970s.  His Oedipal Paradigms in Collision (1998, reissued in 2016) was nominated for the Gradiva Book of the Year Award.  His connectedness to his wife, grown children, and grandchildren motivates his writing and thinking.
William J. Doherty, Ph.D., is a professor of family social science and director of the Minnesota Couples on the Brink project and the Citizen Professional Center at the University of Minnesota.  In May 2016, he authored the Citizen Therapist Manifesto Against Trumpism, which was signed by more than 3,800 therapists.  After the election, he founded Citizen Therapists for Democracy (www.citizentherapists.com).  He is a senior fellow with Better Angels, an organization devoted to depolarizing America at the grassroots level.  He helped pioneer the area of medical family therapy, and in 2017 he received the American Family Therapy Academy Lifetime Achievement Award.
Betty P. Teng, M.F.A., L.M.S.W., is a trauma therapist in the Office of Victims Services of a major hospital in Lower Manhattan.  A graduate of Yale College; UCLA's School of Theater, Film, and Television; and NYU's Silver School of Social Work, Ms. Teng is in psychoanalytic training and practices at the Institute for Contemporary Psychotherapy.  She is also an award-winning screenwriter and editor whose credits include films by Ang Lee, Robert Altman, and Mike Nichols.
Jennifer Contarino Panning, Psy.D., is a licensed clinical psychologist and owner of Mindful Psychology Associates, a small group practice in Evanston Illinois.  She received her doctorate in clinical psychology from the Chicago School of Professional Psychology in 2003, and completed training at Northern Illinois University and Northwestern University.  Panning opened her private practice in 2004, and now has three psychologists and a postdoctoral fellow on staff.  She specializes in the treatment of mood disorders, eating disorders, college student mental health, stress, and trauma using an integrative approach of cognitive behavioral therapy, mindfulness, and dialectical behavioral therapy, and is also trained in clinical hypnosis.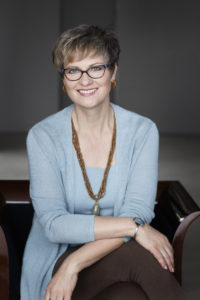 Harper West, M.A., L.L.P. (www.HarperWest.co), is a licensed psychotherapist in Clarkston, Michigan.  She graduated from Michigan State University with a degree in journalism and worked in corporate communications, later earning a master's degree in clinical psychology from the Michigan School of Professional Psychology.  Ms. West is the developer of self-acceptance psychology, which challenges the biological model of mental disorders and offers a new paradigm that reframes emotional problems as adaptive responses to fear, trauma, shame, and lack of secure attachment.  Her self-help book Pack Leader Psychology won an Independent Book Publishers Association Ben Franklin Award for Psychology.
Luba Kessler, M.D., is a psychiatrist and psychoanalyst in private practice. Born in the post-Holocaust displacement in the Ural Mountains, she has lived and received her education in the Soviet Union, Poland, Italy, and the United States. That journey included essential lessons in history, geography, culture, art, and politics. Postgraduate training and faculty appointments followed, in psychiatry at Hillside Hospital on Long Island, and in psychoanalysis at NYU Psychoanalytic Institute (now the Institute for Psychoanalytic Education, affiliated with NYU Medical School). She is editor of Issues in Education for The American Psychoanalyst of the American Psychoanalytic Association.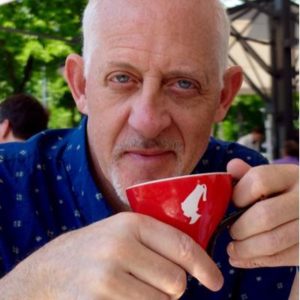 Steve Wruble, M.D., is an accomplished singer-songwriter and storyteller.  He has won the Moth StorySLAM, for which he uses a pseudonym in SLAM competitions.  Dr. Wruble is also a board-certified child and adult psychiatrist in private practice in Manhattan and Ridgewood, New Jersey, at the Venn Center.  He specializes in anxiety disorders, trauma, and attention-deficit hyperactivity disorders.  He attended medical school in his hometown of Memphis, Tennessee, and did his general psychiatry residency at Northwestern University.  He did his child psychiatry fellowship at the Institute for Juvenile Research at the University of Illinois at Chicago, where he was chief fellow.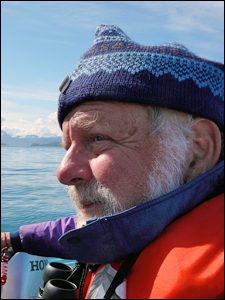 Thomas Singer, M.D., is a psychiatrist and Jungian psychoanalyst practicing in San Francisco. In addition to private practice, he has served on Social Security's Hearing and Appeals Mental Impairment Disability team.  His interests include studying the relationships among myth, politics, and psyche in The Vision Thing and the Ancient Greece, Modern Psyche series.  He is the editor of a series of books exploring cultural complexes, including Placing Psyche, Listening to Latin America, Europe's Many Souls, The Cultural Complex, and a book in preparation on Asia.  He is the current president of National ARAS, an archive of symbolic imagery that has created The Book of Symbols.
Elizabeth Mika, M.A., L.C.P.C., of Gifted Resources in Northern Illinois (in the Chicago area), received her degree in clinical psychology from Adam Mickiewicz University in Poznan, Poland.  She specializes in assessment and counseling of gifted children and adults.  Her professional interests include creativity and mental health, learning differences and learning styles, multiple exceptionalities, and emotional and moral development.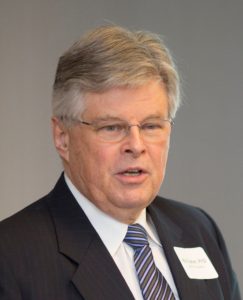 Edwin B. Fisher, Ph.D., is a clinical psychologist and a professor in the Department of Health Behavior in the Gillings School of Global Public Health at the University of North Carolina at Chapel Hill.  He is a past president of the Society of Behavioral Medicine and editor of Principles and Concepts of Behavioral Medicine: A Global Handbook (Springer, 2017).  In addition to community and peer support in health and health care, asthma, cancer, diabetes, smoking cessation, and weight management, he has written on concepts of psychopathology, including depression and schizophrenia, and on the relationships between mental illness and physical disease.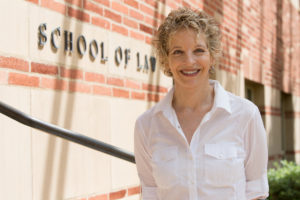 Nanette Gartrell, M.D., is a psychiatrist, researcher, and writer who was formerly on the faculties of Harvard Medical School and the University of California, San Francisco.  Her forty-seven years of scientific investigations have focused primarily on sexual minority parent families.  In the 1980s and '90s, Dr. Gartrell was the principal investigator of groundbreaking investigations into sexual misconduct by physicians that led to a clean-up of professional ethics codes and the criminalization of boundary violations.  The Nanette K. Gartrell Papers are archived at the Sophia Smith Collection, Smith College.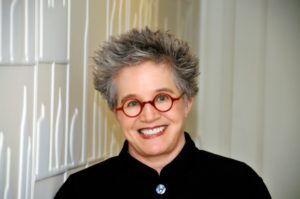 Dee Mosbacher, M.D., Ph.D., is a psychiatrist and Academy Award–nominated documentary filmmaker who was formerly on the faculty of the University of California, San Francisco.  As a public-sector psychiatrist, Dr. Mosbacher specialized in the treatment of patients with severe mental illness.  She served as San Mateo County's medical director for mental health and was senior psychiatrist at San Francisco's Progress Foundation.  The Diane (Dee) Mosbacher and Woman Vision Papers are archived at the Sophia Smith Collection, Smith College.  Dr. Mosbacher's films are also contained within the Smithsonian National Museum of American History collection.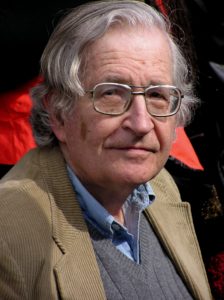 Noam Chomsky, Ph.D., is Professor Emeritus at the Massachusetts Institute of Technology, which he joined in 1955.  Dr. Chomsky has written and lectured widely on linguistics, philosophy, intellectual history, contemporary issues, international affairs, and U.S. foreign policy, and is the recipient of numerous honorary degrees and awards.  Among his more recent books are The Essential Chomsky; How the World Works; 9-11: Was There an Alternative?; On Western Terrorism: From Hiroshima to Drone Warfare (with Andre Vltchek); What Kind of Creatures Are We?; Why Only Us: Language and Evolution (with Robert C. Berwick); Who Rules the World?; and Requiem for the American Dream.