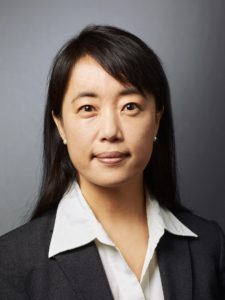 Bandy X. Lee, M.D., M.Div., is a forensic psychiatrist on the faculty of Yale School of Medicine who teaches at Yale Law School.  In addition to clinical work, she served as Director of Research for the Center for the Study of Violence, co-founder of Yale's Violence and Health Study Group, and project leader for the World Health Organization Violence Prevention Alliance.  She has consulted with governments internationally and within the U.S., including helping to initiate reforms at Rikers Island Correctional Center in New York City.  She published more than 100 peer-reviewed articles and chapters, edited fifteen academic books, and authored the textbook Violence (Wiley-Blackwell, 2019). Her conference on professional societal responsibility led to the public-service book, The Dangerous Case of Donald Trump (Macmillan, 2017 and 2019), now in its second edition with 10 additional mental health experts.
Jeffrey D. Sachs, Ph.D., is University Professor and Director of the Center for Sustainable Development at Columbia University. A world-renowned intellectual, senior UN advisor, and bestselling author, his monthly newspaper columns appear in more than 100 countries. He is the co-recipient of the 2015 Blue Planet Prize. He has twice been named among Time magazine's 100 most influential world leaders, called by the New York Times, "probably the most important economist in the world," and by Time magazine "the world's best known economist." A recent survey by The Economist ranked Prof. Sachs as among the world's three most influential living economists of the past decade. His most recent book is A New Foreign Policy: Beyond American Exceptionalism (2018).
Stephen Soldz, Ph.D., is a clinical psychologist and psychoanalyst in Boston. He is Professor at the Boston Graduate School of Psychoanalysis. Over the past decade he was a leader in efforts to end U.S. torture and to remove psychologists from participation in abusive interrogations and other problematic military and intelligence operations. Dr. Soldz is a past president of Psychologists for Social Responsibility, a co-founder of the Coalition for an Ethical Psychology, a member of the Council of Representatives of the American Psychological Association, and an Anti-torture Advisor for Physicians for Human Rights.
Kevin Washington (Mwata Kairi), Ph.D., is a licensed, African-centered psychologist in Florida and Washington, DC. He has taught at several colleges nationally and internationally. He is the Immediate Past President of the Association of Black Psychologists and is Head of the Sociology and Psychology Department at Grambling State University. He examines Cultural and Historical Trauma of people who are impacted by Persistent Enslavement Systemic Trauma (PEST). As the founder of Ubuntu Psychotherapy, he advances a culturally sensitive modality for mental health counseling. NewsOne, Essence Magazine, Black Entertainment Television (BET) News, Vocal Point, and many other organizations have sought his expertise in the area of cultural matters and mental health.
Rosa Maria Bramble, L.C.S.W., is a bilingual practitioner with a private practice in clinical and forensic psychosocial services in New York City. She conducts psychosocial evaluations and provides expert testimony in immigration cases. Ms. Bramble provides Post-Traumatic Stress Disorder treatment utilizing Sensorimotor Psychotherapy, Eye Movement Desensitization and Reprocessing (EMDR), Internal Family Systems (IFS), and Coherent Breathing. As a lecturer at Columbia University School of Social Work and a consultant, she trains students and service providers on trauma-informed service delivery. She founded Borders of Hope to increase trauma awareness in Latino immigrant communities.
Ellyn Uram Kaschak, Ph.D., is one of the founders of Feminist Psychology.  She has been on the faculties of San Jose State University since 1974 and the Universidad Nacional and the University for Peace, both in Costa Rica, and was Editor of the Journal of Women and Therapy from 1996 to 2017. Dr. Kaschak is the past Chair of the Feminist Therapy Institute and a Fellow of five APA Divisions. She received awards for her two groundbreaking books, Engendered Lives: A New Psychology of Women's Experience (1992) and Sight Unseen: Gender and Race through Blind Eyes (2015), as well as numerous other awards including the Lifetime Achievement Award of the Division on LGBT issues and the Distinguished Career Award of the Association for Women in Psychology.
Jerrold M. Post, M.D., is Professor of Psychiatry, Political Psychology and International Affairs and Director of the Political Psychology Program at George Washington University. Dr. Post came to George Washington after a 21-year career with the Central Intelligence Agency where he founded and directed the Center for the Analysis of Personality and Political Behavior. He is the recipient of numerous awards and co-author of When Illness Strikes the Leader (1993) and Political Paranoia (1997). He is author of The Psychological Assessment of Political Leaders (2003) and Leaders and Their Followers in a Dangerous World (2004). After the invasion of Kuwait, Dr. Post's profile of Saddam Hussein was featured prominently in the media. His forthcoming book, The Quintessential Narcissist, will be on Donald Trump.
James R. Merikangas, M.D. is a Neuropsychiatrist, co-founder of the American Neuropsychiatric Association and former president of the American Academy of Clinical Psychiatrists. He is a graduate of the Johns Hopkins University School of Medicine and trained in both Neurology and Psychiatry at Yale. Dr. Merikangas established the EEG laboratory at the Western Psychiatric Clinic of the University of Pittsburgh, where he also established the Neurodiagnostic Clinic and directed the Psychiatric Emergency Room. Currently he is Clinical Professor of Psychiatry and Behavioral Science at the George Washington University School of Health Sciences and a Research Consultant at the National Institute of Mental Health.
Tarannum M. Lateef, M.D., is a physician and researcher who resides in Manassas, Virginia, with her husband Babur Lateef and their four children. A native of Chennai, India, Dr. Lateef immigrated to the U.S. at age 17 in pursuit of higher education. She completed her medical schooling at Northwestern University, interned at Georgetown University, and did her fellowship at the Children's National Medical Center. She is a faculty member at the George Washington University School of Medicine and works at both Children's National Health System and Pediatric Specialists of Virginia. Dr. Lateef's research interests include the epidemiology of childhood neurologic disorders and their intersection with mental health problems.
Lise Van Susteren, M.D., a general and forensic psychiatrist in Washington, DC, is an expert on the physical and mental health impacts of climate change. She has served as a consultant to the U.S. Government profiling world leaders, as Clinical Professor of Psychiatry at Georgetown University, and as a community organizer on climate issues. She presents frequently on climate issues, and co-authored "The Psychological Effects of Climate Warming on the U.S. Why the U.S. Mental Health System Is Not Prepared." After graduating from the University of Paris, she practiced medicine in West Africa, and at community health centers and homeless shelters.
Steven Moffic, over his 50 year career, has been an award-winning psychiatrist, with a one-time designation of "Hero of Public Psychiatry" from the Assembly of the American Psychiatric Association (APA). In 2016, he received the Administrative Psychiatry Award from the APA and the American Association of Psychiatric Administrators (AAPA). A climate activist for a dozen years, he founded the informal Psychiatrists for Environmental Action and Knowledge (PEAK), which then developed into the formal Climate Psychiatry Alliance (CPA). His upcoming book is on another overlapping challenge for politics and psychiatry: Islamophobia. He is a graduate of Yale School of Medicine, which helped to cement the need courageously to follow his convictions.
Nassir Ghaemi, M.D., M.P.H., is Professor of Psychiatry at Tufts Medical Center in Boston, and Lecturer on Psychiatry at Harvard Medical School. He is the author of A First-Rate Madness: Uncovering the Links between Leadership and Mental Illness¸ a New York Times bestseller (Penguin Group, 2011), about a half dozen other books, and over 200 scientific articles or book chapters. Since October 2017, he also has been employed as a Director of Early Drug Discovery Research in Translational Medicine and Neuroscience at Novartis Institutes for Biomedical Research in Cambridge, Massachusetts. The views expressed here are solely his own, and do not reflect those of his employers.
Prudence Gourguechon, M.D., is a past president of the American Psychoanalytic Association (APsaA). Following a 35-year career as a psychiatrist and psychoanalyst, she currently works as a consultant on the psychology of business, advising executives on leader assessment and the psychological underpinnings of business relationships and decisions. With a long-standing interest in bridging the civilian-military cultural divide, she founded APsaA's Service Members and Veterans Initiative and spearheaded a successful effort to include military history in the AMA's CPT Code's guide to social history. A Forbes.com senior contributor on leadership strategy, she can be contacted through her website, www.invantageadvising.com.
Ian Hughes, Ph.D., is a scientist and author. He has a doctorate in experimental atomic physics from Queen's University in Belfast and a Postgraduate Diploma in Psychoanalytic Psychotherapy from the Irish Institute for Psychoanalytic Psychotherapy, which has informed his work. He is a Senior Research Fellow at the Environmental Research Institute, University College Cork, Ireland and a policy advisor on science, technology and innovation policy. His book Disordered Minds explores how a small proportion of people with dangerous personality disorders are responsible for most of the violence and greed that scars our world.
Ambassador (ret.) Norman Eisen, Esq., is a senior fellow in Governance Studies at Brookings, a CNN political commentator, and the chair and co-founder of the government watchdog group Citizens for Responsibility and Ethics in Washington (CREW). Eisen served from 2009 to 2011 in the White House as President Obama's "Ethics Czar" and was the U.S. Ambassador to the Czech Republic from 2011 to 2014. He is the author of the The Last Palace (2018), an account of the struggle between democracy and illiberalism over the past century. His writing has also appeared in the New York Times, the Washington Post, USA Today, and many other publications. He received his J.D. from Harvard Law School and his B.A. from Brown University.
Richard W. Painter, Esq., is Professor of Corporate Law at the University of Minnesota Law School. Painter served from 2005 to 2007 as associate counsel to the president and ethics counsel to President Bush and is founding board member of Take Back our Republic, a campaign finance reform organization. His books include Getting the Government America Deserves: How Ethics Reform Can Make a Difference (2009) and Taxation only with Representation: The Conservative Conscience and Campaign Finance Reform (2016). His writing has also appeared in the New York Times, the Washington Post, and the Los Angeles Times, in addition to scholarly publications. He received his B.A., summa cum laude, from Harvard University and his J.D. from Yale University.